Welcome to the online compensation database of Upstyle Consulting.
We aim to support companies with our extensive remuneration data. This information allows you to define market adequate salaries for your executives, managers, and employees.
Free Tour
---
The Free Tour offers you a first impression of the salary database explaining the most important functions of our system with screenshots.
Registration
---
Access to www.upstyle-compensation.com is only possible with your personal login data. To receive your login information, we kindly ask you to register.

We hope that you will experience our services as a fast and easy support of your daily work. Please feel free to contact us anytime for any question on compensation & benefits.
Conrad Pramboeck
CEO
Upstyle Consulting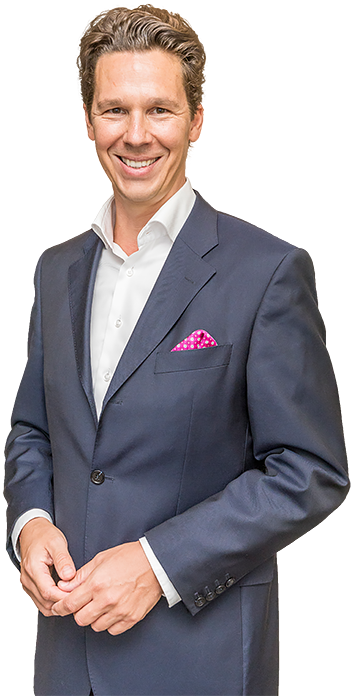 Upstyle Consulting is an international network of more than 120 leading compensation consultants around the world.
We support companies with up to date information on salaries and benefits of executives, managers and specialists in our online compensation database.
This salary database displays information on 66 typical management and specialist functions in more than 30 countries worldwide. The database filters the relevant salary data by size of the company, region, and age/professional experience of the employee. Additionally, we answer questions on special positions in individual salary benchmark reports.
The quality of a salary survey is determined by two factors:
the number of participants and
the plausibility of the results.
As a global network of HR consultants, we have direct and confidential access to general managers and HR Directors in companies of all sizes and industries, who participate regularly in our salary surveys. Our network supports us with valuable information on their impression of the plausibility of our data stemming from their ongoing contact with clients and candidates.

Please find listed below the positions and countries covered by our online compensation database.
General Management
Chief Executive Officer
Chief Financial Officer
Chief Operating Officer
Managing Director/Country Manager
Business Unit Manager/Division Manager
Head of Business Development
Specialist Business Development
Sales
Head of Sales
Area/Branch Manager
Key Account Manager
Sales Representative
Sales Administrator
Head of Customer Service
Customer Service Representative
Head of Product Development
Product Development Manager
Marketing
Head of Marketing
Category Manager
Product Manager
Specialist Marketing
Finance
Head of Finance & Administration
Financial Analyst
Head of Controlling
Financial Controller
Assistant Controller
Head of Internal Audit
Specialist Audit
Chief Accountant
Accountant
Accounting Clerk
Information Technology
Head of IT
Department Head IT
IT Project Manager
IT Architect
IT Consultant
Software Developer
First Level Support
Human Resources
Head of Human Resources
Department Head Human Resources
Head of Personnel Administration
Specialist Human Resources
Legal
Head of Legal
Legal Advisor
Public Relations
Head of Public Relations
Specialist Public Relations
Production
Head of Manufacturing Operations
Head of Engineering
Head of Production Planning
Head of Quality Assurance
Specialist Quality Assurance
Head of Maintenance
Plant Manager
Senior Engineer
Research & Development
Head of Research & Development
Project Manager Research & Development
Laboratory Manager
Specialist Research & Development
Purchasing / Logistics
Head of Purchasing
Purchasing Manager
Head of Logistics/Supply Chain Management
Specialist Logistics
Head of Warehousing
Warehouse Operative
Back Office
Office Manager / Assistant to the Board
Personal Assistant
Secretary
Europe: Austria - e.g. Vienna, Belgium - e.g. Brussels, Bulgaria - e.g. Sofia, Croatia - e.g. Zagreb, Czech Republic - e.g. Prague, Denmark - e.g. Copenhagen, Estonia - e.g. Tallinn, Finland - e.g. Helsinki, France - e.g. Paris, Germany - e.g. Munich, Düsseldorf, Berlin, Hamburg, Frankfurt, Greece - e.g. Athens, Hungary - e.g. Budapest, Ireland - e.g. Dublin, Italy - e.g. Milan, Rome, Latvia - e.g. Riga, Lithuania - e.g. Vilnius, the Netherlands - e.g. Amsterdam, The Hague, Norway - e.g. Oslo, Poland - e.g. Warsaw, Portugal - e.g. Lisbon, Romania - e.g. Bucharest, Russia - e.g. Moscow, St. Petersburg, Serbia - e.g. Belgrade, Slovakia - e.g. Bratislava, Slovenia - e.g. Ljubljana, Spain - e.g. Madrid, Barcelona, Sweden - e.g. Stockholm, Gothenburg, Switzerland - e.g. Zurich, Geneva, Turkey - e.g. Istanbul, Ukraine - e.g. Kiev, Great Britain - e.g. London
North America: Canada - e.g. Montreal, Toronto, Vancouver, United States of America - e.g. New York, Chicago
Asia: China - e.g. Shanghai, Hong Kong, United Arab Emirates - e.g. Dubai
Australia / Pacific: Australia - e.g. Sydney, Melbourne, New Zealand - e.g. Auckland